How to Connect
You can connect your heart rate monitor by either:
Tapping the Bluetooth icon in the top right hand corner of the home screen
In settings under Set Up Devices
Once your Bluetooth heart rate monitor is on it will appear in the Bluetooth device settings or modal. Simply tap on the device name to connect it.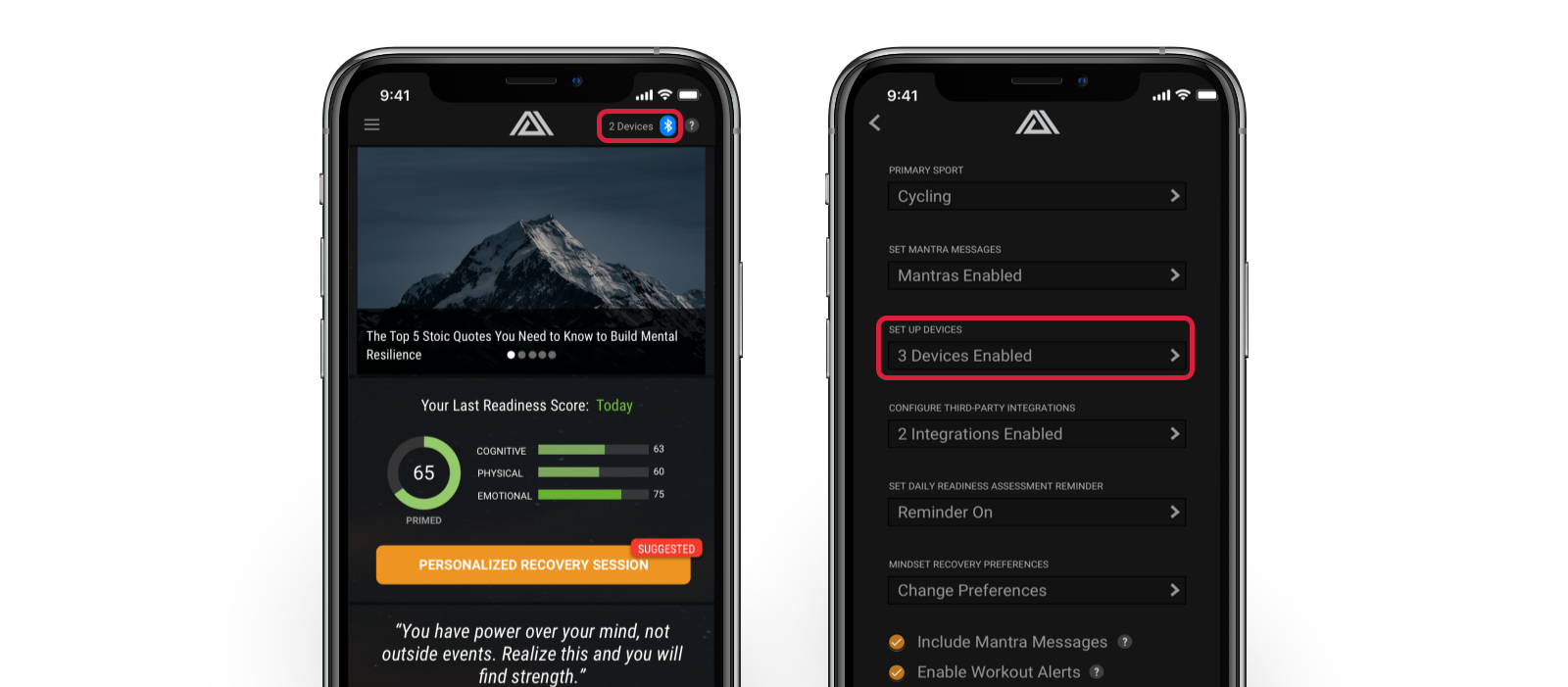 What to use it for?
You can use your heart rate monitor for:
Recording Resting Heart Rate or Heart Rate Variability in your daily Readiness Assessment
Recording Heart Rate and HRV during Mindset Recovery Sessions
Recording Heart Rate during combined mental and physical Neuro-Training workouts (Coming Late 2020)
Supported Devices
This list is not exclusive and other Heart Rate Monitors may work with the Rewire system. Our system supports Bluetooth Heart Rate monitors with the standard Heart Rate GATT specification. Please contact your Heart Rate Monitor manufacturer to confirm compatibility.
Additional Features or Integrations
If you'd like to request additional features or integrations please visit our feedback portal.