Rewire can read your sleep, resting heart rate (RHR), heart rate variability (HRV)* and workouts from Garmin Connect for your daily Readiness Assessment and post-workout recommendations. Make sure to sync your Garmin Device to the Garmin Connect app before taking your Readiness Assessment.
To connect with Garmin Connect
Open the Rewire App

Navigate to Settings -> Configure Third-Party Integrations -> Garmin

Tap Connect to Garmin Connect
Enter your Garmin Connect login details and hit allow
Garmin Connect is now setup with Rewire!

Once connected, you can adjust which sources will sync data to Rewire via the integration settings.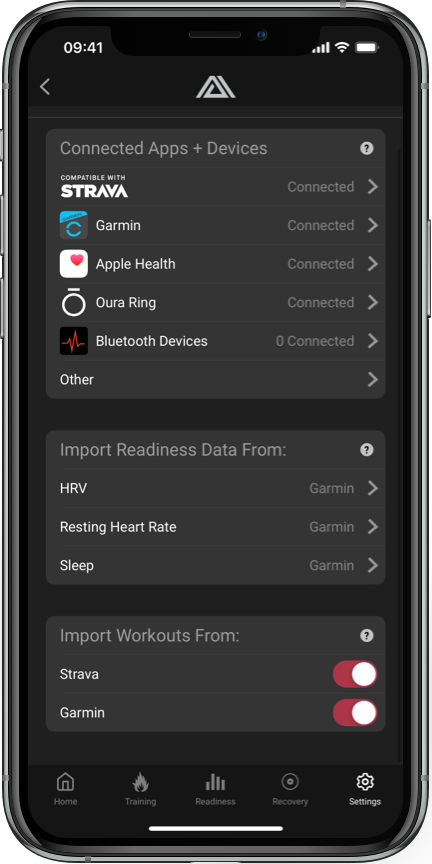 *We are so excited to be one of the first third-party apps to utilise Garmin's new HRV Status feature which they are currently rolling out on some of their devices (including Forerunner 955, Forerunner 255, Fenix 7 and Fenix 6 (beta)). This allows you to track overnight HRV which can then be synced to Rewire.